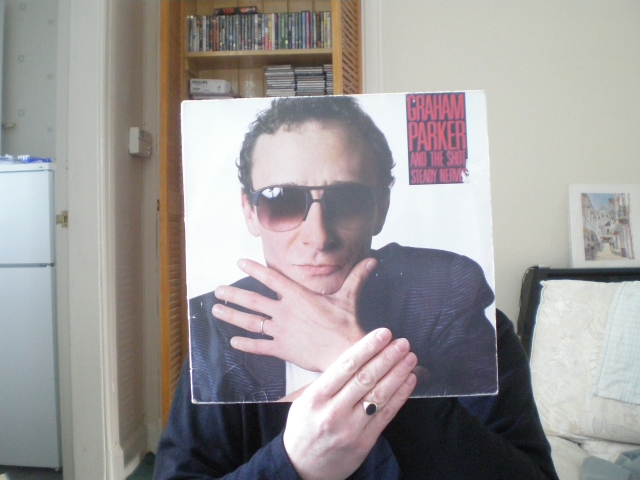 Hiding behind a not very good album....
Welcome back. Hopefully I can get up enough energy to submit these entries more than monthly soon. Today...the Angry Young Man of New Wave most people forgot.
....which is a shame because if you consider Joe Jackson The Beatles, and Elvis Costello The Stones, then Graham Parker is The Kinks, the one that helped shape the genre while not getting the credit his peers deserved. And let's be honest; like The Kinks, Parker had a tendency towards inconsistency and an annoying habit of trying to chase the American market instead of being true to himself.
This is from a later phase in his career, after he broke ties with his most famous collaborators The Rumor, and was recording as Graham Parker And The Shot (this being the only album he records under that name). This is a very transparent song about converting native cultures to Christianity and, while it's not as unsubtle as 'Green Monkeys,' a song off the otherwise excellent,return-to-form album
Struck By Lightning,
it's pretty obvious what Parker is getting at. It's sort of a sad period of his career, when he was flailing about trying to keep an audience that was growing bored with him. It's not for nothing that Parker never quite found another sympatico set of collaborators thoughout the late 80's onward until he recently reunited with The Rumor for the rather good
Three Chords Good
.
As you can no doubt tell, I don't have much to say about this song. If Graham Parker is The Kinks, then this is from the period in his career analogous to the late 70's era that saw Ray Davies produce
Low Budget
and
Celluloid Heroes
.
Here's the song.