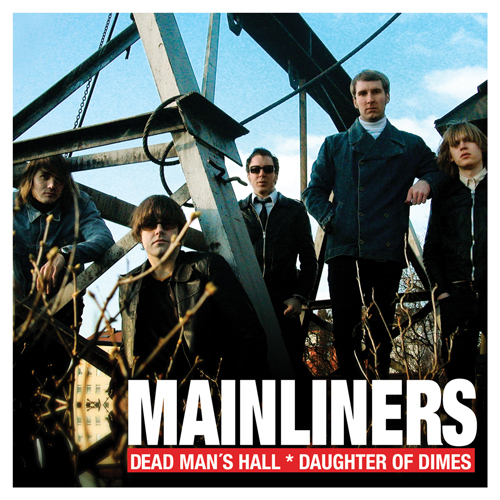 They're looking Mick Jagger, but feeling Ray Davies...
This week...Swedish Garage Pop!
Yes, there is Garage Pop, and it is in Stockholm, Sweden. The Mainliners wear their influences on their sleeves--there's some MC5 in here, some Kinks, some Rolling Stones--and it's not hard to envision them side by side with fellow countrymen The Hives as a double bill. Of course, The Hives, as fun as they are, never had amazingly sweet piano breaks in their songs like this one had, nor did they layer in what seems to be a radio call in their song like they did with this one.
But here's the thing about this song, from their 2007 self-titled album...even though the garage rock sensibilities are very evident, they can't help but be popsters. Even with the Mick Jaggerism that lead singer Robert Billing forces onto this song about love-through-hardship, even with the hardcore guitar riffs and the martial drum beat, The Mainliners can't help but generate a decidedly melodic piece of rock that, quite frankly, would not seem out of place in an arena rock band's set--and that's not meant as a slam in any way. And they do it without losing the energy that makes The Hives so much fun; it's just that the energy becomes transformed, being just as propulsive but more nuanced. The Mainliners' music is just as fun, but more contemplative and majestic.
I have to assume that The Mainliners have broken up, as their last album was in 2009. If that's not the case, I hope someone corrects me, because I want to hear more.
Here's the song....